443 Social Club - July on the Patio - Sold Out!
Dear Friends of CNY Songbirds, 
 Sam and I have found ourselves needing to take a sabbatical from the CNY Songbirds.   
During our seven years performing with this group we've made friends and strengthened bonds, explored and expanded our musical abilities and experienced some exceptional performance moments.  Venues like Owera Vineyards, The Ridge and Upstairs at the Dino have graciously hosted us helping us to grow our audience, refine our set list and build our reputation as a band you need to see.  This led to being invited to play shows at the Taste of Syracuse and on the Chevy Court Stage at the Great New York State Fair and culminating in us playing our CSN, Steely Dan and Linda Ronstadt concerts at Homer Center 4 Arts to a sold out audience.  Not bad for a part-time cover band. 
All of the performers in these shows have many other projects that take their time and energy.  We too, have work, family and other musical activities currently needing our attention.  We're sorry that this had to be such an abrupt exit, but we are truly grateful for the experiences being in this group has allowed us.   
Our best to all, 
Donna Colton & Sam Patterelli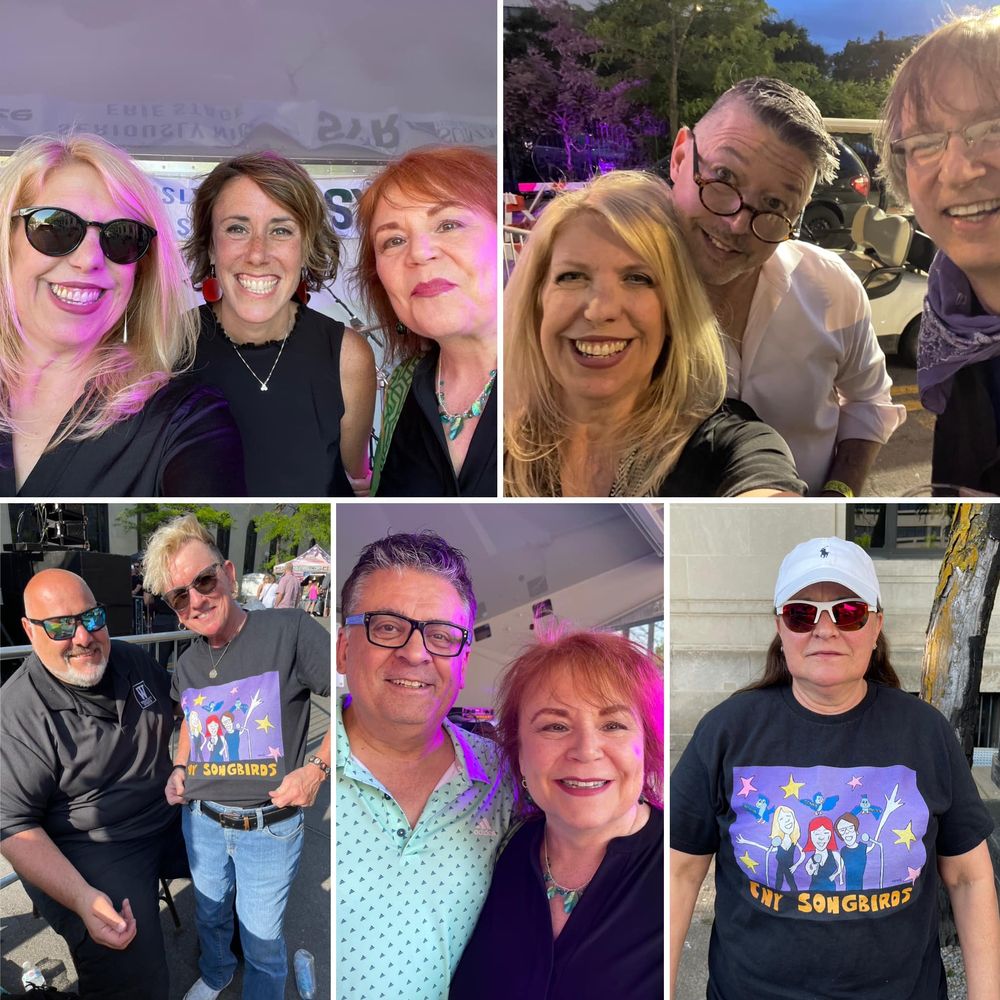 CNY Songbirds and Friends
Jammin' at The Taste of Syracuse
What a perfect day for it!  Warm and breezy; friends and fans dropped by.  And we made some new ones, too.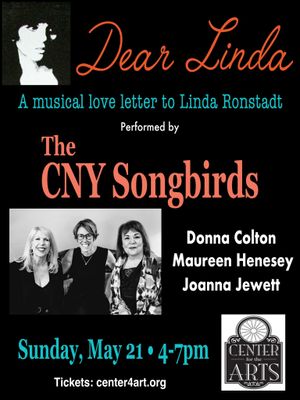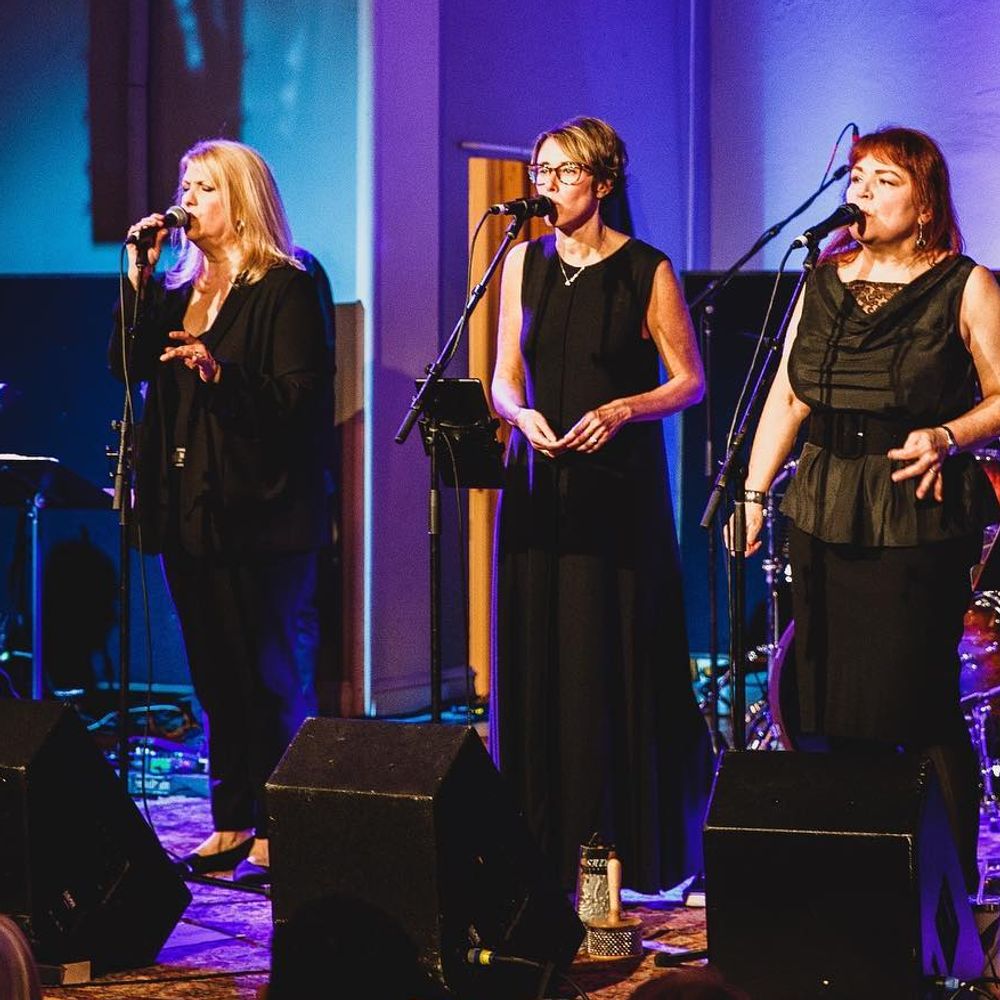 CNY Songbirds Concert SOLD OUT!
Tribute to Linda Ronstadt
We are so truly grateful to everyone who came out to share this music with us.  We had such a great time with you all and the band --- playing some of our favorite Linda tunes.  Thank you to all of the crew at Homer Center 4Arts for the hospitality and the special care and feeding of the band.  We always feel like rock stars at this venue thanks to Ty, Sheila, Zack and Brendon.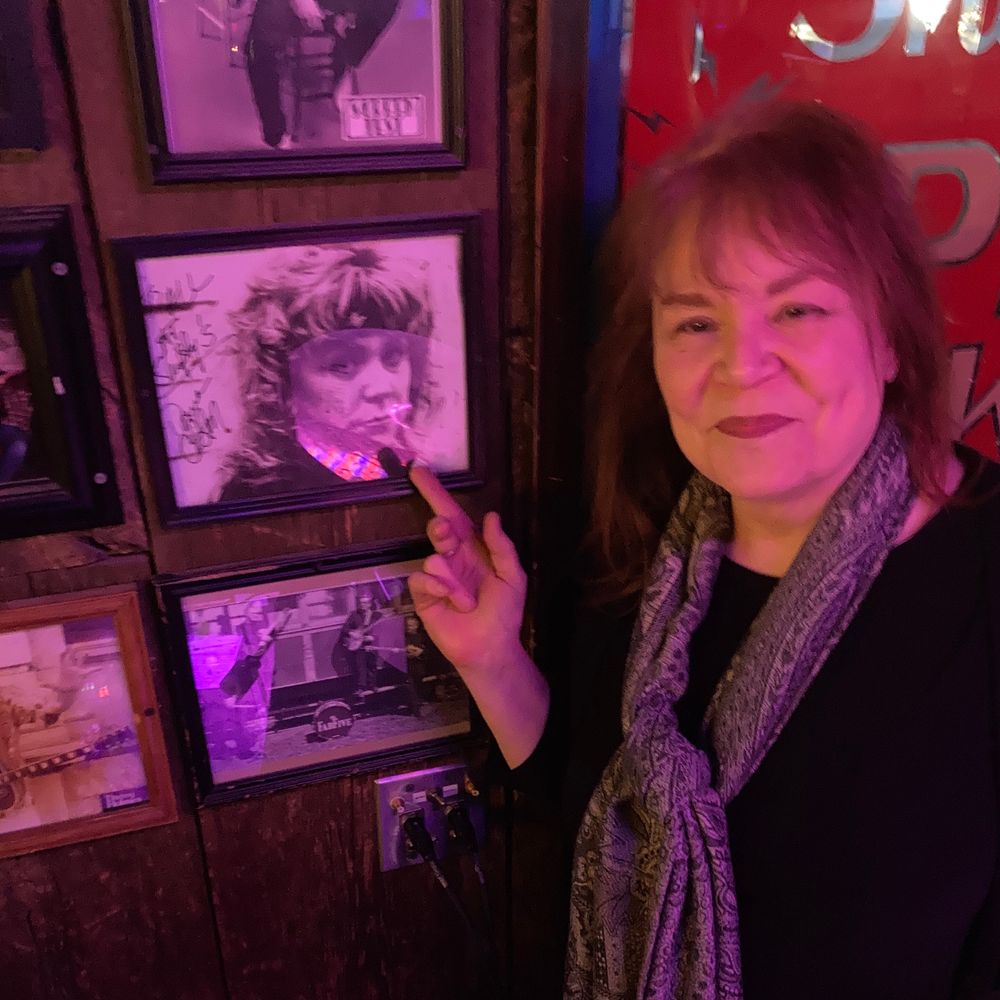 I'm Still Here!
We went to see our friends, The Lunch Ladies  play at Shifty's and I was surprised to see I'm still hanging on the backstage wall.  This photo is from sometime in the '90's when I was one of the solo acoustic acts that played there.  Sam Troublemaker calls this my Lover Girl look.