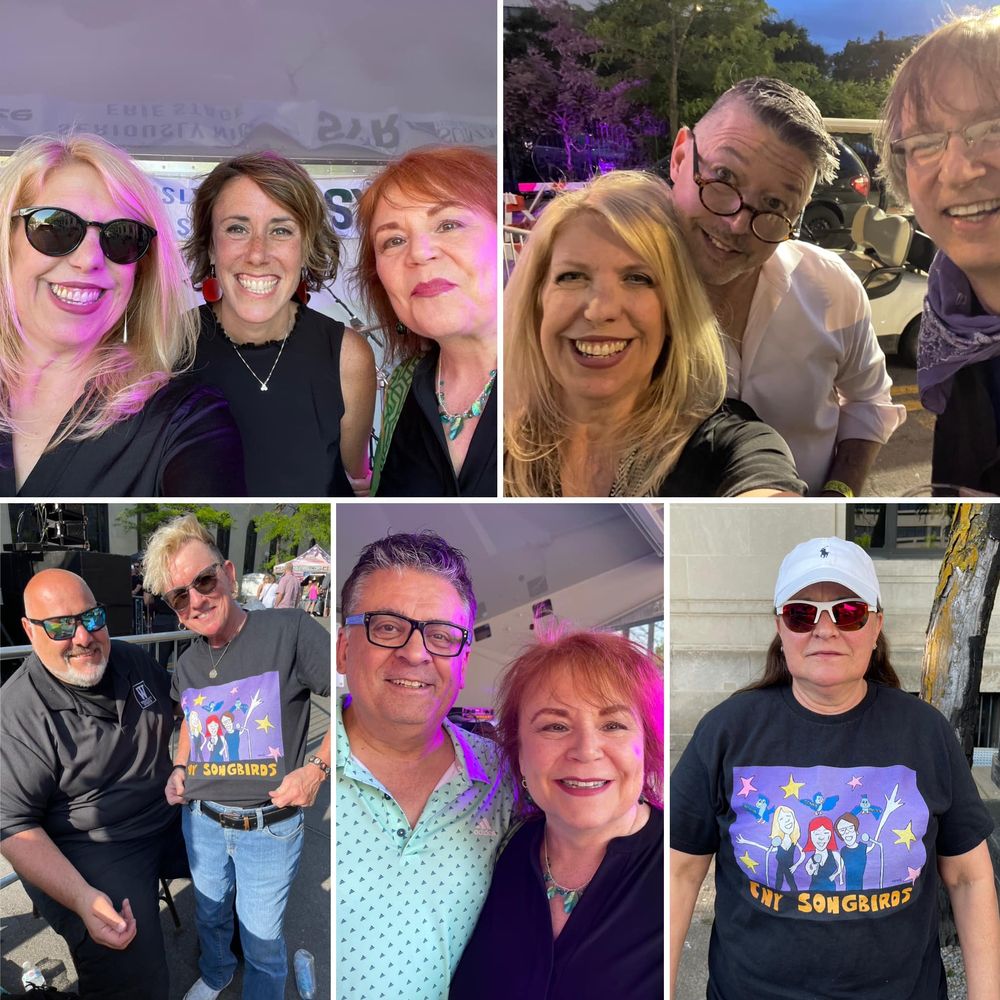 CNY Songbirds and Friends
Jammin' at The Taste of Syracuse
What a perfect day for it!  Warm and breezy; friends and fans dropped by.  And we made some new ones, too.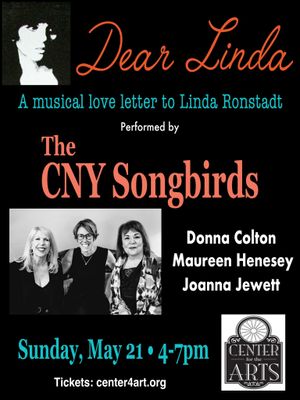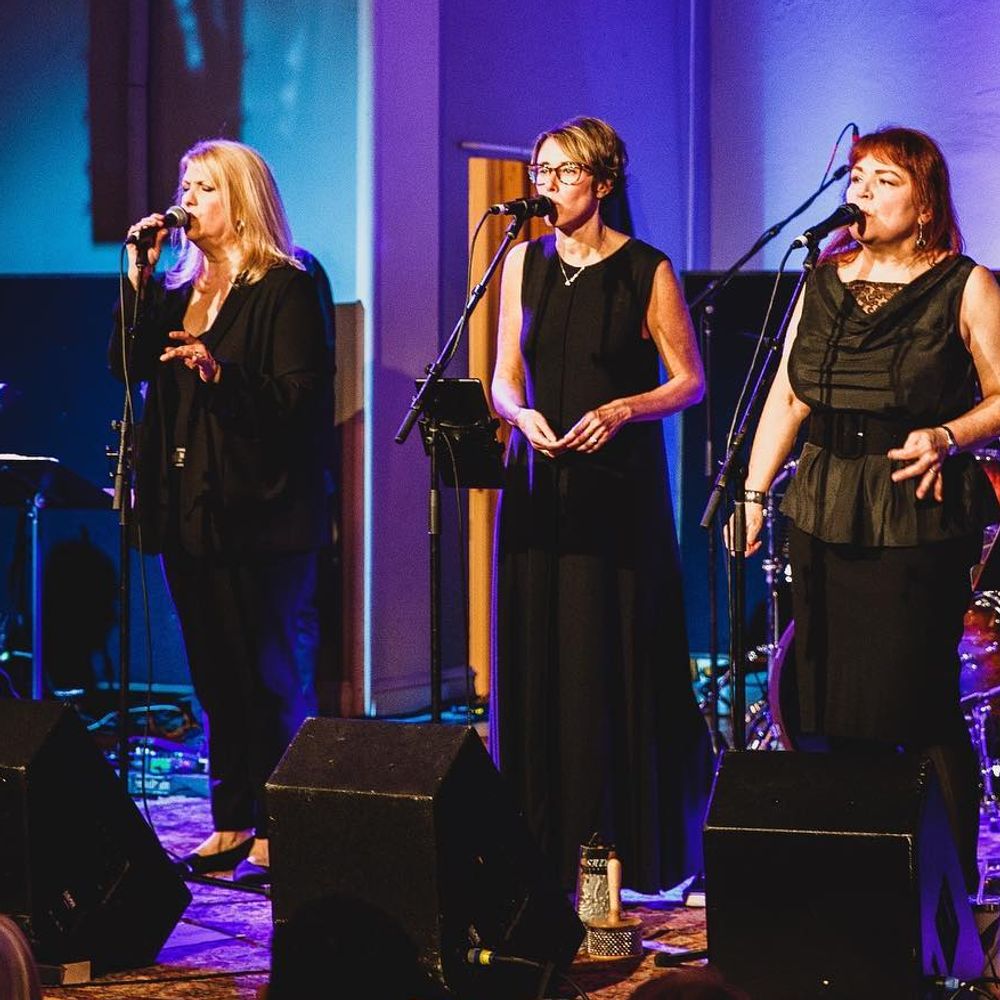 CNY Songbirds Concert SOLD OUT!
Tribute to Linda Ronstadt
We are so truly grateful to everyone who came out to share this music with us.  We had such a great time with you all and the band --- playing some of our favorite Linda tunes.  Thank you to all of the crew at Homer Center 4Arts for the hospitality and the special care and feeding of the band.  We always feel like rock stars at this venue thanks to Ty, Sheila, Zack and Brendon.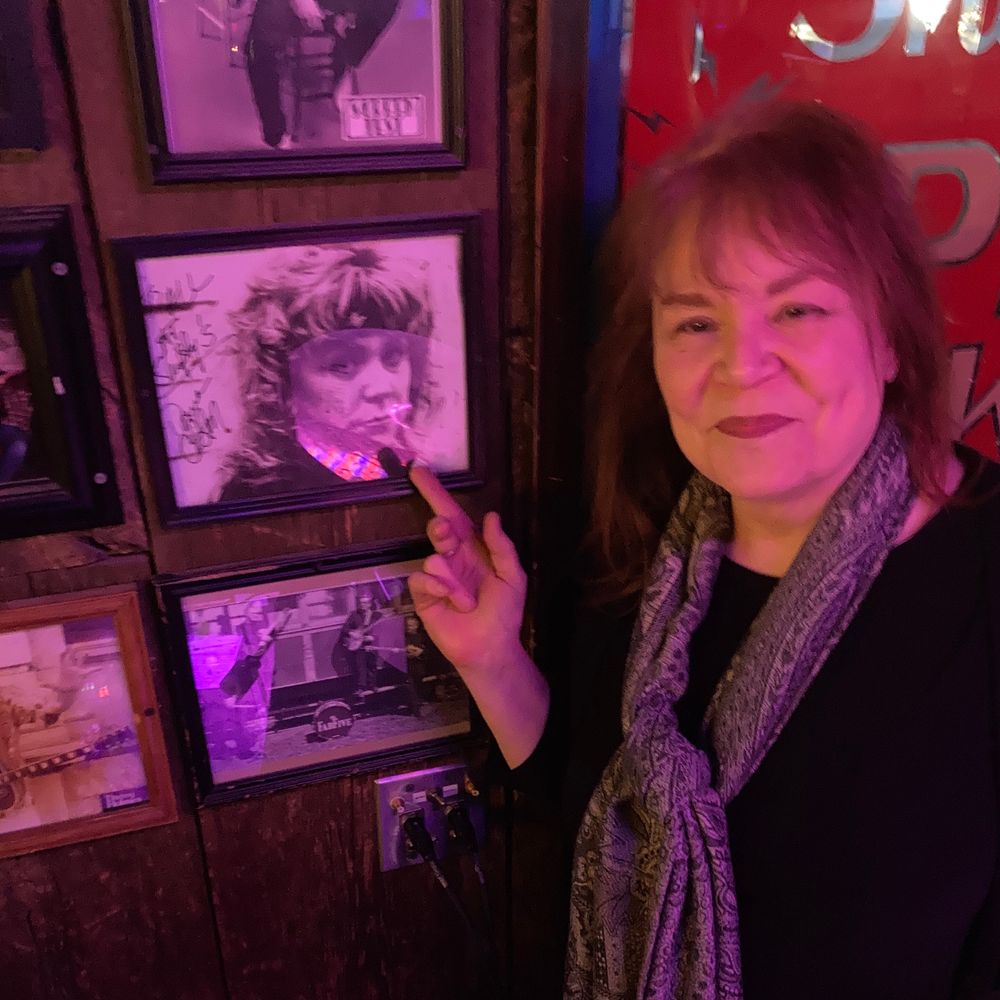 I'm Still Here!
We went to see our friends, The Lunch Ladies  play at Shifty's and I was surprised to see I'm still hanging on the backstage wall.  This photo is from sometime in the '90's when I was one of the solo acoustic acts that played there.  Sam Troublemaker calls this my Lover Girl look.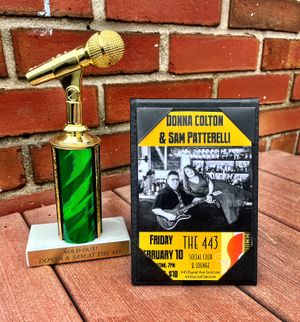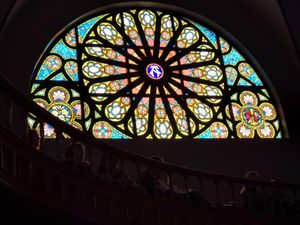 Babylon Sisters
We had a spectacular concert at Homer Center for Arts playing our Babylon Sisters - Music of Steely Dan for a wonderful crowd.  As always, Ty Marshal, Sheila, Mike, Zack and all the fine folks at the venue were so warm and welcoming.  We love playing here. 
Players:  Kris Heels and Tom Hillenbrand - Guitars, B Kelly Wilcox - Keyboards,  Sam Patterelli - Bass, Frank Neubert - Drums, Jeff Stockham - Trumpet, Don Williams - Sax, and special guest Trombone - Joe Vanable along with vocalists Donna Colton, Maureen Henesey and Joanna Jewett.   
We have to share a comment from one of our new fans:
Absolutely awesome!  We purchased our tickets via Bandsintown website.  Honestly, we thought we'd bought tickets to a real Steely Dan concert.  When the e-tickets were sent to us, we initially were very disappointed.
That was until about 20 seconds into your show.  Oh, wow!
To think we almost didn't make the drive when we thought we were "just going to get a cover band." 
By the end of the concert I was in tears.  You were all so very good.  Thank you for a wonderful evening.   --- Joe Galloway
"I was thoroughly impressed with the Songbirds --- not only are they top notch performers, but brought the crowd with them.   I'm not sure I consider this a tribute band, but consummate regional musicians coming together to create a special event with music everyone loves. "  
Ty Marshal - Director, Homer Center for Arts